I've been having a very intense start of the year with the move to the US and getting the family accustomed to Madison (which has taken time and energy, but gone really well). I just wanted to make you aware of that I have started posting at the Wisconsin Blog again and hope to be sharing research related stuff from my year in the US there. For more personal stuff, our family has set up a blog (in Swedish) at this address: https://palmeiamerikat.blogspot.com. You are very welcome to follow our adventure there!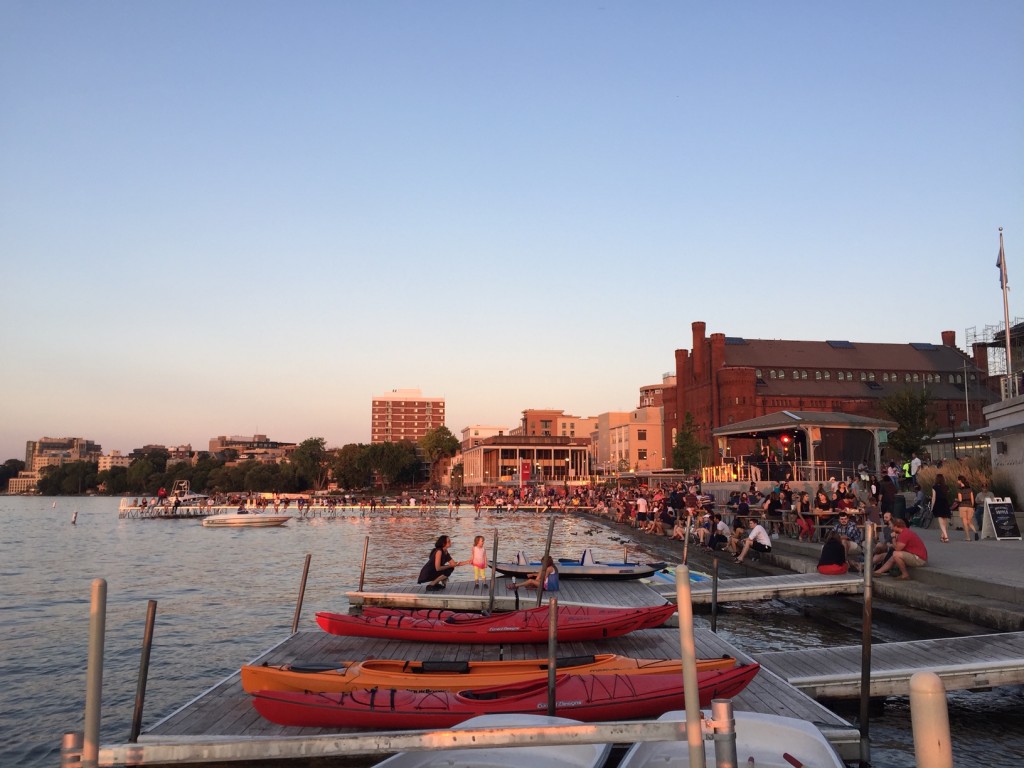 Today I spent some time walking in the other direction from the University. Gabriel suggested I took the walk by Lake Mendota downtown, and that was a really nice walk through the forest, just by the lake. After dinner, I had ice cream on one of the landings on the picture. Madison is really a nice and beautiful city; I look forward to going here with my family next year.
Tomorrow, I am in for a six hours drive to Lansing and the EDAR conference. I hope to be writing a little about my thoughts on the conference as well, but we'll see if I will have time to get around to that…
I just wanted to notify anyone who might be interested in following my more personal reflections on my month in Wisconsin (and in Michigan over EDAR4) that I will be updating my Wisconsin Blog at this site (hopefully) regularly. The blog updates are not visible on the first page, so you will have to actively go to the Wisconsin Blog page by clicking in the upper right of the page.