There was a minor site-wide outage today (resulting on 404 errors all across the site) due to an automatic WordPress update that went wrong. It now looks like this is fixed and the web site is back online. However, if you notice any strange behavior, please drop me a line!
I am about to start my summer vacation, which means that there will be not much (if any) work done and that I will only check e-mails sporadically, so don't expect any snappy responses. If you have a really really important issue to bring up, that cannot wait until I am back in mid-August, please state so in the e-mail subject line and indicate why the cannot wait. (Or simply call me if you have my number…) Have a great summer!
This spring I am on part time parental leave with my son, and I have taken the opportunity to reshape this web site a bit – after all its design has not been updated since I launched the site in 2010. With the new site, I want to extend the scope of the web page a bit, focusing more on the lab I am setting up at the University of Gothenburg and less on myself alone. This will be a bit by bit process, and as you will notice most of the content does not yet reflect this change (yet).
The fact that I am on part-time parental leave (actually more like "most-time") means that I will be slower than usual at responding to e-mails until (at least) the beginning of June. It also (sadly) means that I will have to decline a lot of nice invitations and proposals, or at least move them into the future when possible.
Finally, here's a few things that will happen this year regardless. In April (16th to 18th), I will be at ICOHAR in Utrecht, where I will give a talk in a session on the role of the environment in the spread of antimicrobial resistance. Then in June, I will attend ASM Microbe in San Fransisco (June 20-24), where I will co-chair a session on Environmental Resistomes together with Ashley Shade. In this session I will also give a talk on the effect of antibiotics on interactions in microbial communities. However, I will not attend EDAR-5 in Hong Kong this year – there simply wasn't time to fit that into the agenda as well. (Also, I am trying to cut down on air travel which contributed to the decision not to go this year.)
Due to updates to PHP I have been forced into updating the backbone of this website (i.e. the WordPress installation). Since I have a few custom modifications to the site, there might be a few hours of unscheduled downtime over the next couple of weeks. I apologize for this (but the alternative would be to take the site down, which is not really a better option…) I hope you will have patience.
I just wanted to notify anyone who might be interested in following my more personal reflections on my month in Wisconsin (and in Michigan over EDAR4) that I will be updating my Wisconsin Blog at this site (hopefully) regularly. The blog updates are not visible on the first page, so you will have to actively go to the Wisconsin Blog page by clicking in the upper right of the page.
I have made my yearly updates to the web site (changing pictures and adding the yearly summary), and I just want to take the opportunity to wish all my visitors a happy 2016! My little family has been sick (at least one of us) during most of the holidays, so we have had a very calm Christmas and a very calm New Year's. Hope you have had more fun!
This week is the first of my long summer break, and I will be on vacation until mid-August. This means that I will only read mail sporadically, if at all. For very urgent issues, please give me a call or send me an sms, and I will attend to your message as soon as possible (this of course only applies to those of you who have my number in the first place).
For support questions, there are a few options:
For questions regarding Metaxa or Metaxa2, please add "METAXA" to the beginning of the subject line of the e-mail.
For questions regarding ITSx, please add "ITSX" to the beginning of the subject line.
For other support questions, please add "SUPPORT" to the beginning of the subject line.
This way I can easily assess which mails that are urgent to reply to. Don't add "IMPORANT" or "URGENT" since that will just invoke the spam filter.
I wish you all a very very great summer!
After receiving a devastating amount of comment spam in the last couple of days, I have decided to close all commenting functionality, at least temporarily, on this site. If you want to discuss or comment on anything, please send me an e-mail. I would love to re-post your thoughts on the website! It's sad that it has come down to this, but I never received as much comments as I did e-mails anyway. Thanks for your understanding, and let's keep in touch over e-mail (or ResearchGate)!
We're approaching Christmas, and this year I will try to spend lots of time with my family and less time at the computer. We'll see how that goes, but all in all it means that I will most likely not respond promptly to e-mails until after New Year's, maybe not until January 8 or 9. If, for example, you have asked a support question and have not received a response before January 12 2015, then please feel free to re-send your e-mail as I should then at least have replied that I cannot solve your issue quickly.
A further note for the future is that I will be on parental leave with my lovely nine-month-old during the entire spring, so answering e-mails will not be my highest priority, and might be neglected entirely in periods. I apologize for all kinds of inconveniences that this might cause, especially for Metaxa, ITSx and Megraft users.
Merry Christmas and a Happy New Year!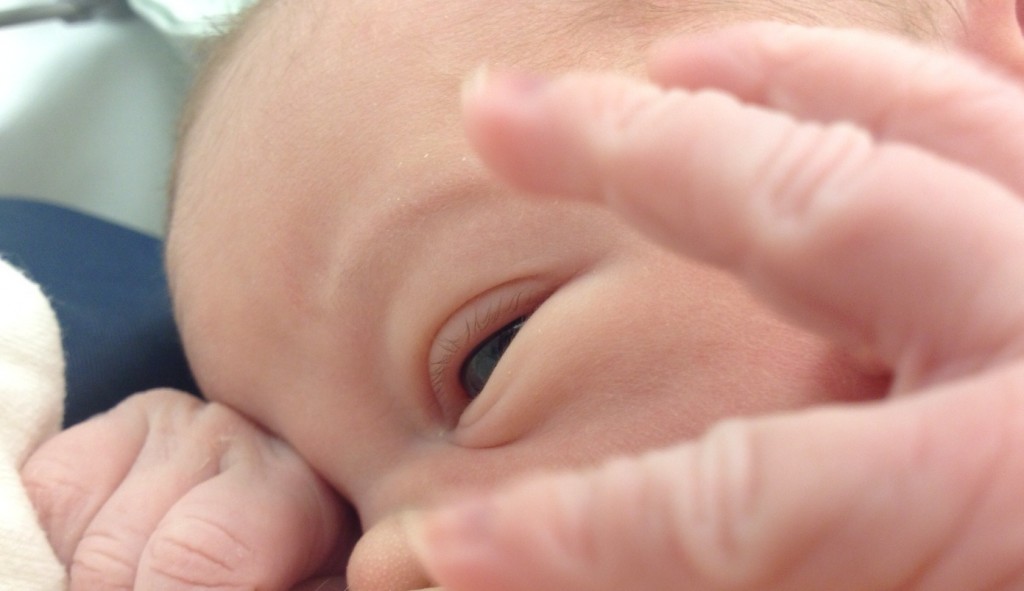 Sorry for not answering mail the last couple of days. My wife gave birth to this little adorable girl six days ago and we are now utilizing the Swedish rights to child-care days off work as much as we can. I will be back at work in April, and will until then only answer mail sporadically (i.e. when the baby is sleeping and I'm not). Thanks for your understanding, and sorry for having any ITSx or Metaxa support issues wait!