Time is passing quickly, and I have not appropriately acknowledged the many newcomers we've had to the lab in the past couple of months. With this post I would like to say welcome to the lab to Máté Vass and Dani Jáen Luchoro (both postdocs), Jorge Agramont and Josue Mamani Jarro (doctoral students), as well as Nathália Abichabki (visiting doctoral student from Brazil)! Some of you have already spent a couple of months in the group and we very much enjoy having you here!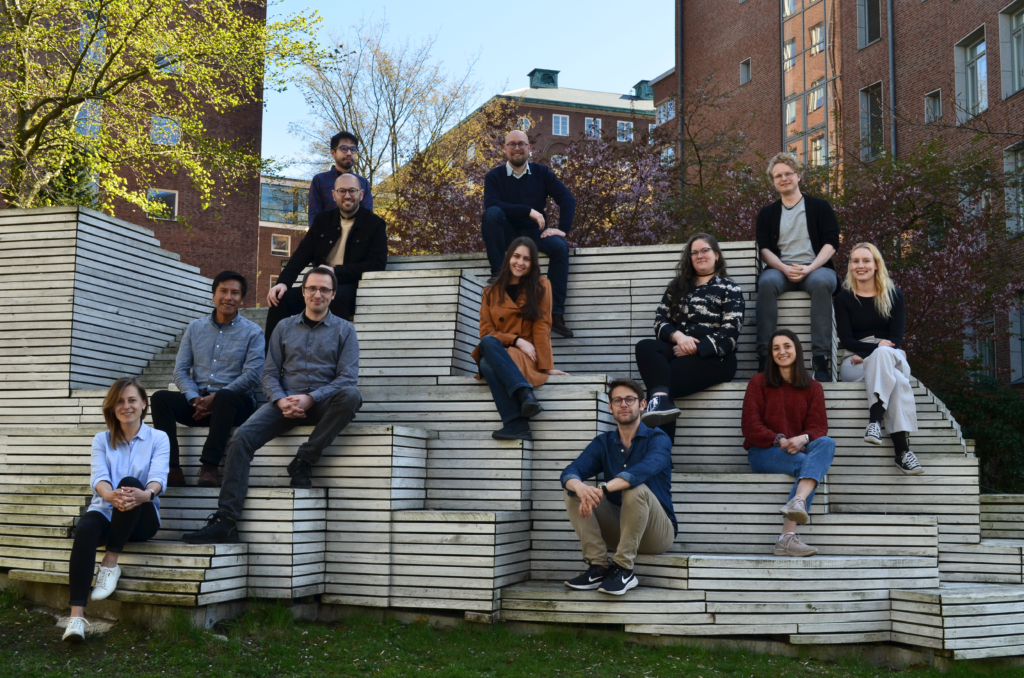 A week or so ago, we took this new lab picture with everyone (except for Lisa, who is in Amsterdam). I am very proud to be working with group of extremely talented, smart, funny and goodhearted people!
Very briefly, Dani will be working on updating the BacMet database as part of the BIOCIDE project, and shares his time between my group, Joakim Larsson's group and the Sahlgrenska hospital. Máté was recruited within the DDLS program and will work on inferring the metacommunity ecology of antibiotic resistance based on analysis of large-scale datasets. Jorge and Josue are part of the same SIDA-funded doctoral student exchange program with Bolivia and will work on different aspects of environmental antibiotic resistance and the spread of diarrheal pathogens through the environmental matrix. Nathália, finally, is working on understanding the tolerance mechanisms to antibiotics in Klebsiella pneumoniae.
All of you are very welcome to the group!
My first original paper of the year was just published in PLoS ONE. This is a collaboration with Åsa Sjöling's group at the Karolinska Institute and the Universidad Mayor de San Andrés in Bolivia, and the project has been largely run by Jessica Guzman-Otazo.
Poor drinking water quality is a major cause of diarrhea, especially in the absence of well-working sewage treatment systems. In the study, we investigate the numbers of bacteria causing diarrhea (or actually, marker genes for those bacteria) in water, soil and vegetable samples from the Choqueyapu River area in La Paz – Bolivia's third largest city (1). The river receives sewage and wastewater from industries and hospitals while flowing through La Paz. We found that levels of ETEC – a bacterium that causes severe diarrhea – were much higher in the city than upstream of it, including at a site where the river water is used for irrigation of crops.
In addition, several multi-resistant bacteria could be isolated from the samples, of which many were emerging, globally spreading, multi-resistant variants. The results of the study indicate that there is a real risk for spreading of diarrheal diseases by using the contaminated water for drinking and irrigation (2,3). Furthermore, the identification of multi-resistant bacteria that can cause human diseases show that water contamination is an important route through which antibiotic resistance can be transferred from the environment back to humans (4).
The study was published in PLoS ONE and can be found here.
References