Time is passing quickly, and I have not appropriately acknowledged the many newcomers we've had to the lab in the past couple of months. With this post I would like to say welcome to the lab to Máté Vass and Dani Jáen Luchoro (both postdocs), Jorge Agramont and Josue Mamani Jarro (doctoral students), as well as Nathália Abichabki (visiting doctoral student from Brazil)! Some of you have already spent a couple of months in the group and we very much enjoy having you here!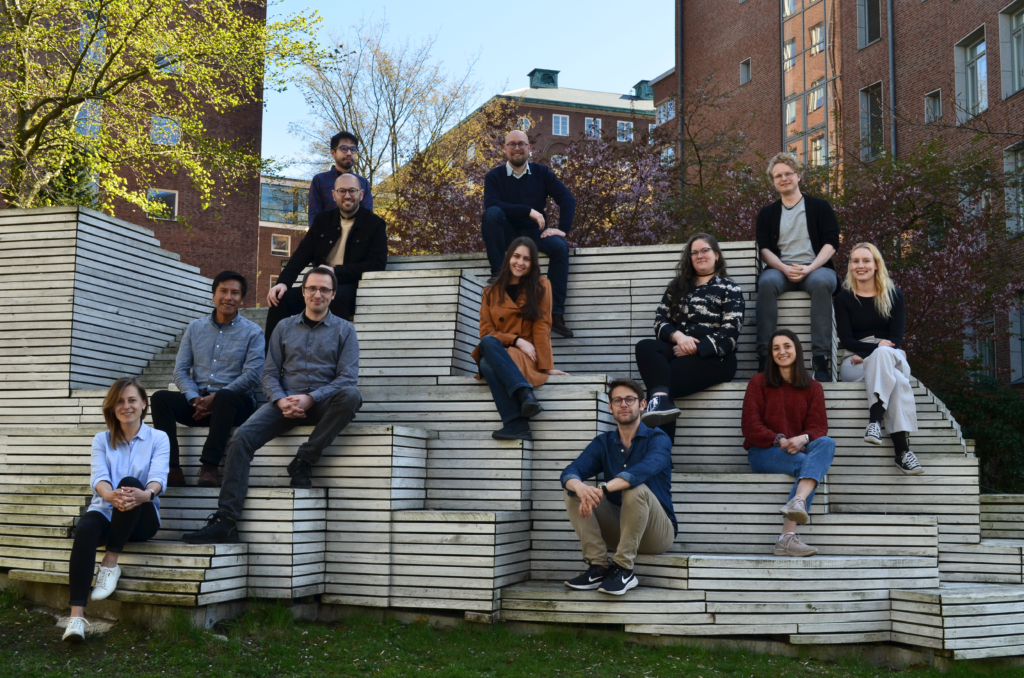 A week or so ago, we took this new lab picture with everyone (except for Lisa, who is in Amsterdam). I am very proud to be working with group of extremely talented, smart, funny and goodhearted people!
Very briefly, Dani will be working on updating the BacMet database as part of the BIOCIDE project, and shares his time between my group, Joakim Larsson's group and the Sahlgrenska hospital. Máté was recruited within the DDLS program and will work on inferring the metacommunity ecology of antibiotic resistance based on analysis of large-scale datasets. Jorge and Josue are part of the same SIDA-funded doctoral student exchange program with Bolivia and will work on different aspects of environmental antibiotic resistance and the spread of diarrheal pathogens through the environmental matrix. Nathália, finally, is working on understanding the tolerance mechanisms to antibiotics in Klebsiella pneumoniae.
All of you are very welcome to the group!