And the experiments have started!
Posted On March 2, 2018
It's been a long time before I have written something here, mostly because making ourselves at home in Madison have take some time; then we go the flue; and then there have been a lot at work after that. But now i will try to have another go at writing somethings on the Wisconsin Blog. First, a look at my (already messy) desk here at the Wisconsin Institute for Discovery.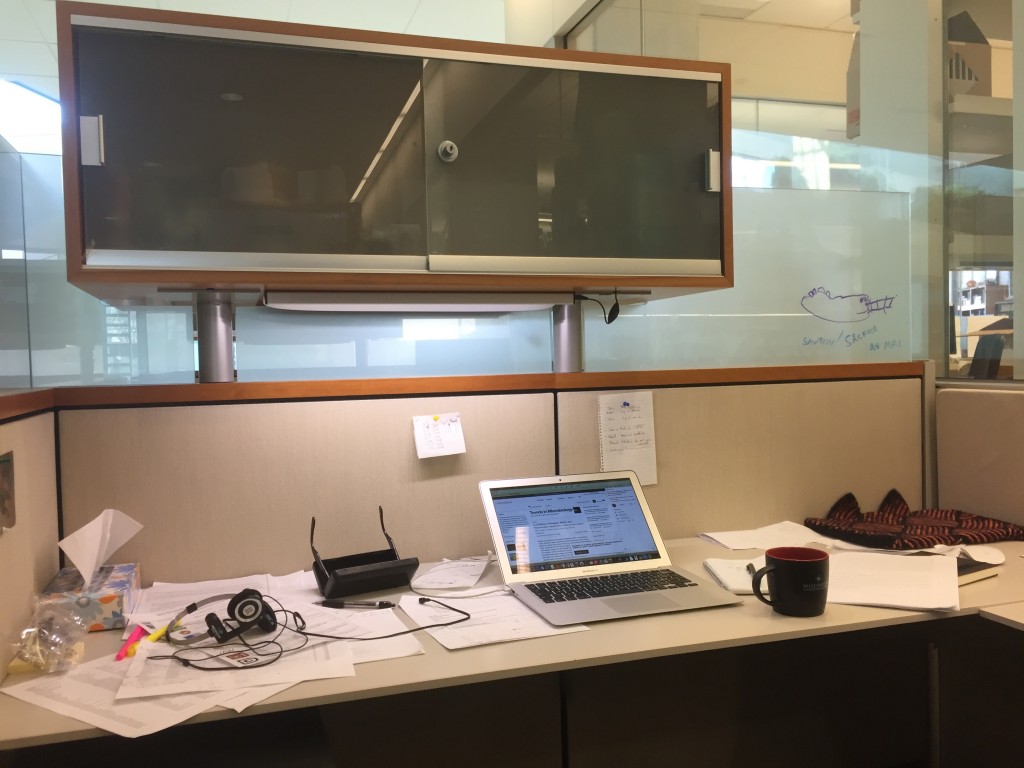 And then, a look at my lab space, which I have a view of straight from my desk, through a glass window.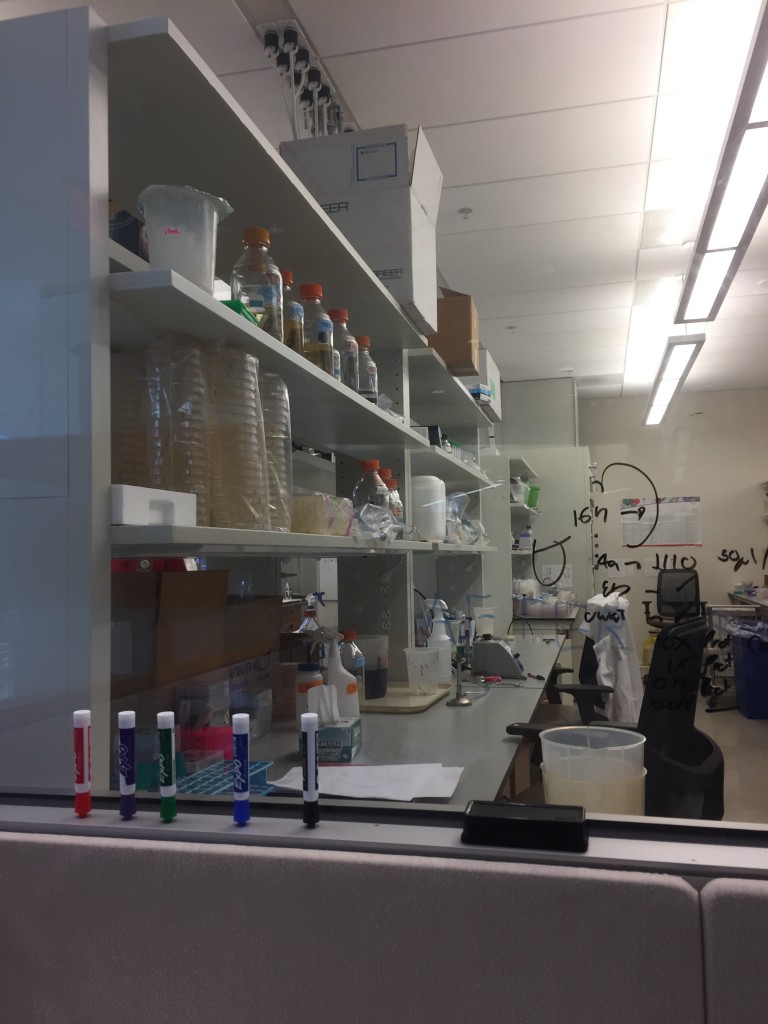 This week, I have started experiments with exposing our little model community to antibiotics and it looks like I'm getting potentially exciting results. I have to sit down with the data today to see if there's statistical differences, but from the looks of the biofilms, there is potential here.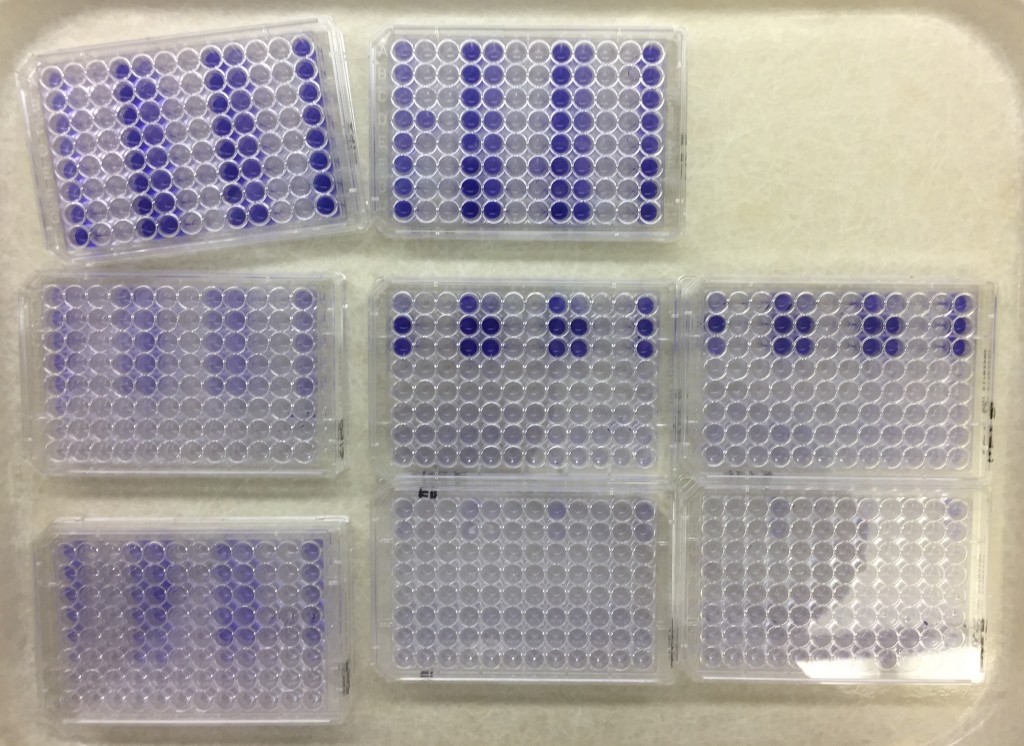 Next week I will try to start experiment with sand columns and see if I can replicate some of this in this setting as well. It is interesting being back in the lab, and I feel that this an experience that will be very valuable for me going forward. I look forward to the days later this spring when I will start generating sequence data from my own experiments!